Shopping for Christmas gifts is difficult. No matter whether you're shopping for a sibling, a partner or a friend, it's hard to find the ideal gift. However, there's no need to worry because we have you covered; we have created a list for all the different women in your life. Whether it's your mother, sister, girlfriend, daughter or any other woman, we're here to help you with a list of the best gifts for her this Christmas.
The best women's gifts are the perfect mix of unique and thoughtful. You want to get the women in your life items that feel personal and that make them feel valued. Here is a list of gift ideas that women will really use:
1. For those who love essential oils: The Mosaic Desire Aroma Lamp
This gift is perfect for anyone's home for a good night's sleep, uplifting moods or just to feel relaxed. An aroma lamp is a device used for diffusing essential oils or wax melts in a room creating a mood setting of one's liking. This Mosaic Desire Aroma Lamp can also be purchased with the necessary essential oils that must be added with water to the Aroma Lamp or as an alternative to essential oils, you can buy wax melts that come in a variety of scents. This gift also serves as an addition to the beauty of their home interior as it helps brighten up the décor with its unique mosaic design.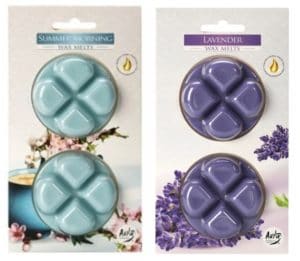 2. For the coffee & tea drinkers: Personalised Mug
Our range of personalised mugs will lighten up their drink of choice. This gift is perfect for home, the office or just for fun. These mugs are a great gift to add to their collection of mugs because one could always use another mug!
3. For the skincare-obsessed: Luxurious Bath & Body Gift Sets
Bath and body lotions, scrubs, soaps or creams are an essential part of anyone's body care ritual. The different gift sets have a variety of body washes, body creams, body scrubs, moisturizer, soaps and sponges. These gifts provide benefits that go far beyond what a bar of soap can do. Their beautiful and luxurious packaging is an added bonus for an attractive gift.
4. For the home décor enthusiast: Gold Honeycomb Bee Collection
This Honeycomb Bee collection will serve as a highly decorative gift made of fine china with a gold finish design and coloured stones. This gift can be both decorative and functional as this collection includes a trinket box to organize jewelry, a scented candle jar or a diffuser.
5. For the sentimental one: Frames
Buying a loved one a frame is a thoughtful gift and will help preserve their favourite memories! Our large selection of frames is ideal for any gift for a new baby, teenager, mother or grandmother to admire in their homes.
For more gift inspiration, check out our other blog posts!